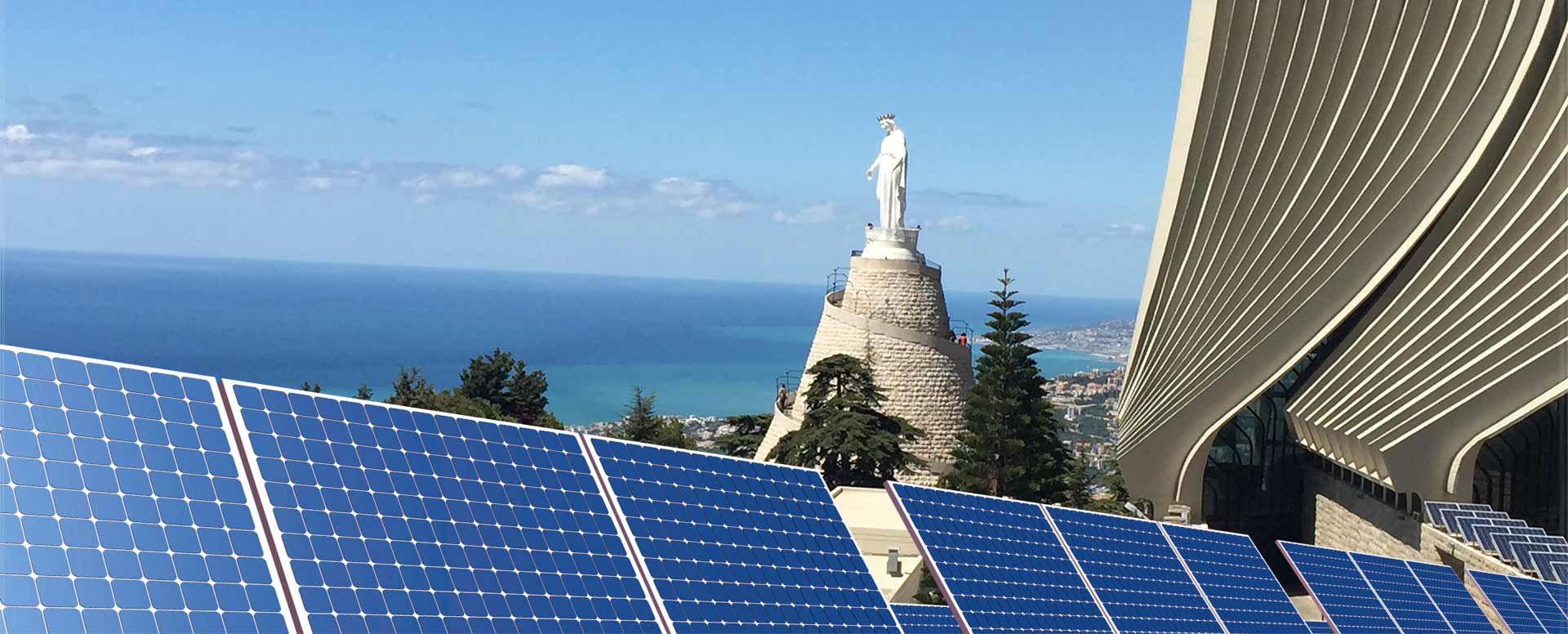 How Powerful is Nature!
336 Photo-voltaic (PV) Panels covers the massive roof of Bethania Center and power the Sanctuary, Our Lady of Lebanon by around 114.000 kWh (kilowatt hours), a year of clean energy.
This helps the Sanctuary to cut its carbon dioxide emissions by about 72 tons a year, which is equal, to the consumption of around 4100 trees/year.